@MarkProffitt @springarboru i thought it was fascinating.

— Amy Cosper (@AmyCCosper) January 20, 2016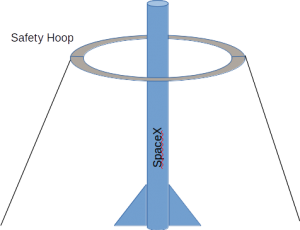 The recent SpaceX failure could have been easily avoided by using a cheap simple device they could have figured out in a few minutes by using Predictive Innovation.
The goal of landing the rocket vertically is both to reuse the rocket on Earth but also to develop the ability to land and return from the Moon, Mars, or asteroids to be mined. So they don't want to only avoid damaging the rocket during landing, they want to build a rocket that is flexible enough to take off, land, and take off again on a wide range of surfaces. A lot can be learned from failures but there is no point destroying the rocket just to learn a little more.
What is the cheap simple solution for SpaceX?
The solution is like a large basket ball hoop over the landing pad. The rocket would land the same way and in the same place but first go through the hoop. The hoop should be large enough to not interfere with positioning and landing but small enough and high enough to catch the rocket if it tipped over. This protects the rocket from smashing on the landing pad and exploding. It would also allow all the data to be collected to learn how to land without the hoop. At the point the rocket falls over the experiment failed so nothing new can be learned. No point in risking damage to the rocket after the lesson is learned.
There is even a similarly cheap & easy way to use this concept for landing on uncharted territory such as Mars. I know that Elon Musk likes using first principles to innovate. The first principles of information is the basis of Predictive Innovation. Elon, give me a call, I also have a patented way to make solar panels for $0.25 / kW and a way to turn eWaste in to precious metals and plant food using 1/10th the energy of other less environmentally friendly systems.
P.S. This offer isn't exclusive to Elon, unless he calls me first 😉
P.P.S. I can also help your organization with your seemingly impossible problems with a 100% guarantee.
[jwplayer player="1″ mediaid="2289″]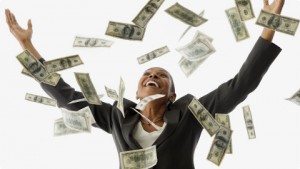 The consulting firm A.T. Kearney published results of a client who reduced their concept development cost by 400%  and generated $750 million in new sales by using Predictive Innovation. Well on the way to $ 1 billion from just one client. They are a large consumer goods company so you can likely outperform their results. Since I formalized Predictive Innovation over 12 years ago people asked for case studies about the success of using it. Hopefully, this will satisfy the fence sitters and get this innovation revolution rolling.
Some of the other results are equally fascinating. They increased their concept-to-new product conversion ratio by 9x. That type of improvement is typically unheard of in big companies. Keep in mind that their ratio is still only 27%. They can easily increase it another 3x for a total of 27x. Imagine how much your top line would grow if you released 27 new profitable products.
They also increased their project success rate 2.5x from 20% to 50% which is still low but 2.5x success meant a 300% return on investment. That beats the stuffing out of the stock market.
If you work at a large company this proves you can make large improvements. Their results were not a special case. In fact, they were low. You can do much better especially if you are in a low innovation industry. You have more opportunities for big improvement. And if you are in a high growth industry the sky is the limit. The important thing is there is a proven method to reliably create high value innovations from readily available resources.
I've been publicly saying for over 12 years you can predict innovation. You can get reliable results. You can drastically increase your sales and your new product success rates. Hopefully now that big firms are announcing the benefits more people will ask me to help them create the innovation results I've demonstrated are possible.