Join me Sunday morning November 22 at 11 am EST for one hour discussion of sustainability where I'll introduce 216 Cheaper than Free resources available to use for innovations of all kinds.

https://blab.im/big-blab-event-building-a-community-bigblab-the168-gew
Blab is a new live streaming video platform that makes it easy for people to hold meaningful discussions. The 168 Hour Big Blab Event has already had 738 participant talking about a huge variety of issues relevant to entrepreneurs.
November 2, 2012 · Posted in
abundance
,
economics
,
sharing
·
Comments Off

on Charity, proof scarcity doesn't always increase prices.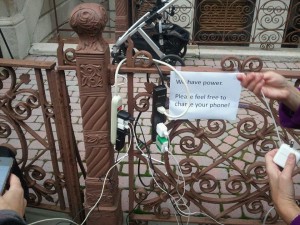 Economic theory states that scarcity increases prices; but, exactly the opposite occurs. People share with their neighbors.
Widespread power outages is the definition of scarcity. The people people without electricity clearly have a need. Why didn't it lead to massive profit taking? In a real free market there is another choice, it's call charity.
The person sharing their electricity didn't have a scarcity, they had an abundance, more than they needed. The value of helping people in need outweighed any monetary profit or the hassle involved in selling access to electricity. This situation shows that given the choice people gladly share. If there isn't a significant cost involved sharing people will share.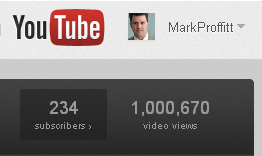 My Youtube channel, just surpassed 1 million video views.
I posted my first video Why 88% of Ideas Fail to Make it to Market on February 11, 2008. Since then I've posted a total of 30 videos but by far the video with the most views was Why We Don't Have Flying Cars, Yet.
My channel is now receiving over 100,000 views per month so the second million views should happen in less than a year. To celebrate 1 million views and to help get more views I'm making Predictive Innovation Core Skills: Inversion available for free.