Description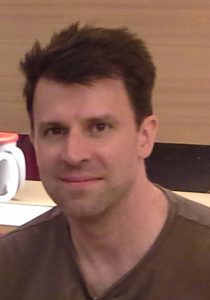 Predictive Innovation Quick Start is accelerated hands-on training that helps business consultants, coaches, & aspiring entrepreneurs double their income by reliably finding solutions to their clients seemingly unsolvable problems.
In 2014 I was challenged to teach a group of 2nd year Indonesian psychology students how to innovate. They had no business or engineering knowledge and I had only 1 week to get them to deliver a significant innovation to help the community. That challenge is why I created Quick Start. This new approach empowered those students to develop a plan to reduce pollution & unemployment, improve health & the beauty of their city and do it with free resources.
The success
Why can't you live without this system you didn't know exists until now?
Big companies and major research universities have been using Predictive Innovation for a decade. During my travels teaching Predictive Innovation on 4 continents I've found that regular people need Predictive Innovation more than the big companies. The industrial strength version doesn't fit the needs of regular people. You need a quick and easy way to get started.
After giving a group of psychology students in Surabaya Indonesia a 3 day intro I realized how. In just 3 days those undergraduates were able to make a plan to turn the horrible water pollution problem into businesses for homeless people, improve the health, wealth, and beauty of Indonesia without needing any funding to get started. This was my inspiration to create Predictive Innovation Quick Start.
Solve Seemingly Unsolvable Problems
216 Cheaper than Free Resources
How you Benefit:
? Stop chasing clients! Become a unique member of an exclusive group of consultants & coaches that clients demand because you eliminate the headaches that drive them crazy.
? Make more money! This is the same system I used with my major corporate clients, broken into bite sized pieces to help you now. I used one technique to make over $100,000 per year by the time I was 25. You are getting the advantage of my decades of experience. If I had the complete system when I started, it would have saved me years of wasted effort.
? Get you off the treadmill immediately. Break free of dollars per hour and earn what you are really worth plus have the time to enjoy it.
? See the hidden opportunities other people miss. As much as 75% of the ideas for any industry are overlooked. Find the $ million hiding in plain sight.
? Give past clients and prospects a new reason to hire you.
? Learn to turn one concept into 3-4 profitable products with little to no competition.
How soon do you get results?
Its called Quick Start for a reason. This is a condensed version of the complete system organized to deliver the most value to you immediately.
You can solve seemingly unsolvable problems in the first hour
Each skill is presented in bite sized pieces to help you apply it right away. Each lesson builds on what you know to help you continuously get value as your skills improve.
You aren't left alone. You get access to a community of fellow consultants & coaches who practice Predictive Innovation. Get help right away so you can make a difference in the lives of your clients & yourself.
Join forces to learn more, solve problems, and collaborate to build your business.
What you get:
42 Self-paced learning videos
Predictive Innovation: Core Skills PDF eBook
1 year access to the Predictive Innovation Slack community
Problem Solving template
216 Cheaper than Free Resource chart