I'm very glad to be a keynote speaker at the Business Transformation & Operational Excellence 2017 in Orlando, FL Mar 21-24. I'm excited to share the stage with experts from NASA, Toyota, BMW, Walmart, Bose, Wells Fargo, & Cardinal Health. Previous keynote speaker's include these well known authors: Malcolm Gladwell, Jim Collins, & Subir Chowdhury. A very impressive list.
When I was asked to speak they specifically said they wanted a new perspective. They chose me to show their attendees a new way to succeed in the future. I'm taking that very seriously. To deliver on that request I'm writing a new book. This book covers what I believe is the biggest challenge facing all leaders. More importantly, like all my books it gives practical answers.
Everyone realizes something big is happening. It affects nearly every aspect of life. Despite constant talk and worry about the effects only a few people are even hinting at the root cause.
If this challenge is not handled properly it will cause major companies to fail. It will cause massive unemployment. It may even cause nations to fall. As bad as this challenge can be the opportunities will be even greater for those who know how to handle it properly. Since it is different from anything that has come before most people don't see it even though they are feeling the effects.
I plan to release my new book to the attendees at the conference.
Even if you can't attend the BTOES conference you can get my new book the day it comes out.
@MarkProffitt @springarboru i thought it was fascinating.

— Amy Cosper (@AmyCCosper) January 20, 2016
[jwplayer player="1″ mediaid="2289″]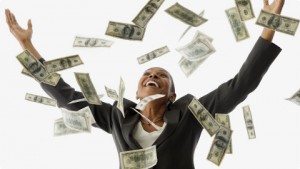 The consulting firm A.T. Kearney published results of a client who reduced their concept development cost by 400%  and generated $750 million in new sales by using Predictive Innovation. Well on the way to $ 1 billion from just one client. They are a large consumer goods company so you can likely outperform their results. Since I formalized Predictive Innovation over 12 years ago people asked for case studies about the success of using it. Hopefully, this will satisfy the fence sitters and get this innovation revolution rolling.
Some of the other results are equally fascinating. They increased their concept-to-new product conversion ratio by 9x. That type of improvement is typically unheard of in big companies. Keep in mind that their ratio is still only 27%. They can easily increase it another 3x for a total of 27x. Imagine how much your top line would grow if you released 27 new profitable products.
They also increased their project success rate 2.5x from 20% to 50% which is still low but 2.5x success meant a 300% return on investment. That beats the stuffing out of the stock market.
If you work at a large company this proves you can make large improvements. Their results were not a special case. In fact, they were low. You can do much better especially if you are in a low innovation industry. You have more opportunities for big improvement. And if you are in a high growth industry the sky is the limit. The important thing is there is a proven method to reliably create high value innovations from readily available resources.
I've been publicly saying for over 12 years you can predict innovation. You can get reliable results. You can drastically increase your sales and your new product success rates. Hopefully now that big firms are announcing the benefits more people will ask me to help them create the innovation results I've demonstrated are possible.