Why you need Qualitative interviews & Quantitative measurements plus a map of the complete idea space for successful JTBD.
"What if the unmet needs are so clear that you can match them to R&D pipeline?"
Great question and I love that you're testing assumptions and generalizations that's an important part of solving seemingly unsolvable problems.
The answer in one word strategy.
Product or business?
What is your goal? Are you trying to create a one-time flash-in-the-pan product or a profitable sustainable business? There's nothing wrong with a one-off product for short-term needs. As a business strategy that tends to be much more risky and cost more than growing a product into a family of related products and services.
Competition
If the unmet needs are so clear how are you going to deal with competition? This is another point about risk and profitability.
Prioritization
Which of the needs are most important?
Which of the needs are most profitable?
Will the product properly satisfy?
What level of each benefit do customers require to satisfy each unmet need? If you deliver something that's too low they won't buy. If you deliver something that's too high they also might not be because the product is too expensive. Either way you miss customers and lose money you could have otherwise had.
Time to deliver
How long to get it through the pipeline? Waiting until customers are screaming for a product makes it difficult to get the most value from that market. It also introduces tremendous risk. Someone else might satisfy it before you do including customers. Short deadlines cause stress on developers & breeds low quality products.
Too little too late
If you're targeting a short-term product then the amount of the market you can reach might not have enough value to give you a good return on investment. And even this would benefit from quantitative measurements.
Next
Those are only a some of the reasons you need Qualitative interviews & Quantitative measurements plus a map of the complete idea space for successful JTBD. You can only do that with Predictive Innovation.
[jwplayer player="1″ mediaid="2289″]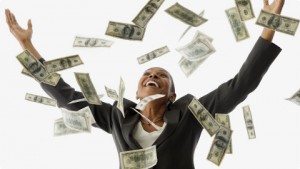 The consulting firm A.T. Kearney published results of a client who reduced their concept development cost by 400%  and generated $750 million in new sales by using Predictive Innovation. Well on the way to $ 1 billion from just one client. They are a large consumer goods company so you can likely outperform their results. Since I formalized Predictive Innovation over 12 years ago people asked for case studies about the success of using it. Hopefully, this will satisfy the fence sitters and get this innovation revolution rolling.
Some of the other results are equally fascinating. They increased their concept-to-new product conversion ratio by 9x. That type of improvement is typically unheard of in big companies. Keep in mind that their ratio is still only 27%. They can easily increase it another 3x for a total of 27x. Imagine how much your top line would grow if you released 27 new profitable products.
They also increased their project success rate 2.5x from 20% to 50% which is still low but 2.5x success meant a 300% return on investment. That beats the stuffing out of the stock market.
If you work at a large company this proves you can make large improvements. Their results were not a special case. In fact, they were low. You can do much better especially if you are in a low innovation industry. You have more opportunities for big improvement. And if you are in a high growth industry the sky is the limit. The important thing is there is a proven method to reliably create high value innovations from readily available resources.
I've been publicly saying for over 12 years you can predict innovation. You can get reliable results. You can drastically increase your sales and your new product success rates. Hopefully now that big firms are announcing the benefits more people will ask me to help them create the innovation results I've demonstrated are possible.
Join me live at 12 pm EST Dec 15 Startup Con Build Thru Innovation